Here you can find the latest updates for our cloud: http://cloud.3dprinteros.com
Update - 13.11.15
Overall improvements:
1.You're now able to write specific printer's notes, for example filament colour etc.


When you click that, this will pop up and you can write valuable information about the printer.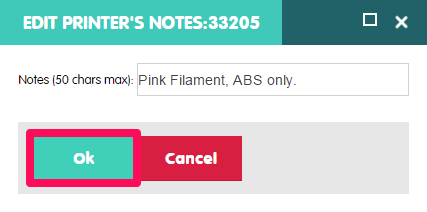 For Premium Users:
You can now move print jobs between similar printers:


This way you can switch jobs easily, when needed.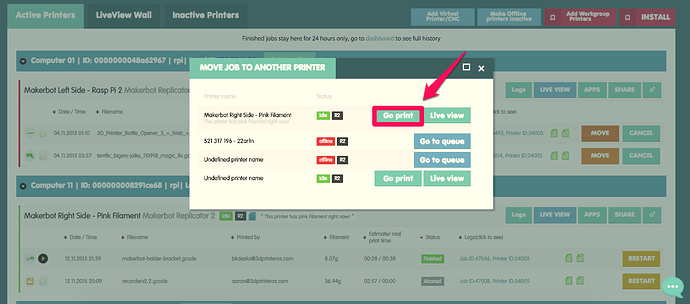 We will post updates to this topic every time there's a new release.